Silver Sponsor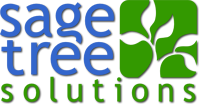 http://www.sagetree.net
Attendees
About
Full Service Web Development
Sage Tree Solutions is a full service web consulting company based in San Diego. We help our clients reach more prospects, convert more leads, and provide better service to more customers. We combine the technology, design and experience with top-notch customer service to deliver measurable results.
Services
Our core services include:
Custom Drupal Development (of course!)
Organic Search Engine Optimization Services
Email Marketing Services
Custom Software & Web Development
Past Drupal Projects
Some of our past Drupal projects include:
Contact Us
Are you ready to take your business to the next level? We are. Contact us now for a free initial consultation!