Silver Sponsor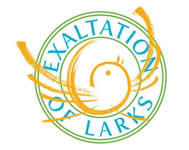 http://www.larks.la
About
Exaltation of Larks is offering a Site Building with Drupal 7 training on Friday August 5th, 2011, the day before this year's DrupalCamp LA 2011, on campus at the University of California, Irvine. The cost of this full day of Drupal 7 training is just $195 — that's more than half off the regular price!
Sign up for Site Building with Drupal 7 today:
https://www.larks.la/training/2011/08/05/site-building-with-drupal-7
Do you have any questions? Contact us!
https://www.larks.la/contact
10% of the profits from this training will be donated to the LA Drupal Association, so registering for this training benefits you and the whole LA Drupal community.
If there's interest, we're happy to repeat this training in Los Angeles after DrupalCamp LA.
About Exaltation of Larks
We're a full-service Drupal development, training and consulting firm located in Los Angeles and Boston. The services we provide include the strategic planning, design, development, management and maintenance of content management systems, social networking sites, mobile apps, online communities, virtual worlds and e-commerce applications.
Public and private Drupal training
From Drupal fundamentals to back-end development and everything in between, we offer private on-site Drupal training that can help your team make the right decisions now that will save you time and money down the road. We've offered public trainings at SandCamp 2011, Drupal Design Camp LA 2011 and are happy to do it again at DrupalCamp LA 2011. Sign up for our newsletter to learn more about our trainings and for a chance to win a discount for upcoming trainings!
Development and Consulting
Do you need something a little beyond the ordinary? We love to do things that haven't been done before – technical challenges, conceptual challenges, business challenges, and everything in between. Our diverse, creative and technical team can't relax unless they're out of their comfort zone, pushing the boundaries of design and technology.
In short, we like doing hard things on the web and excel at creating and maintaining exceptional Drupal sites with unexceptional budgets. Contact us about your project today!